SURGERY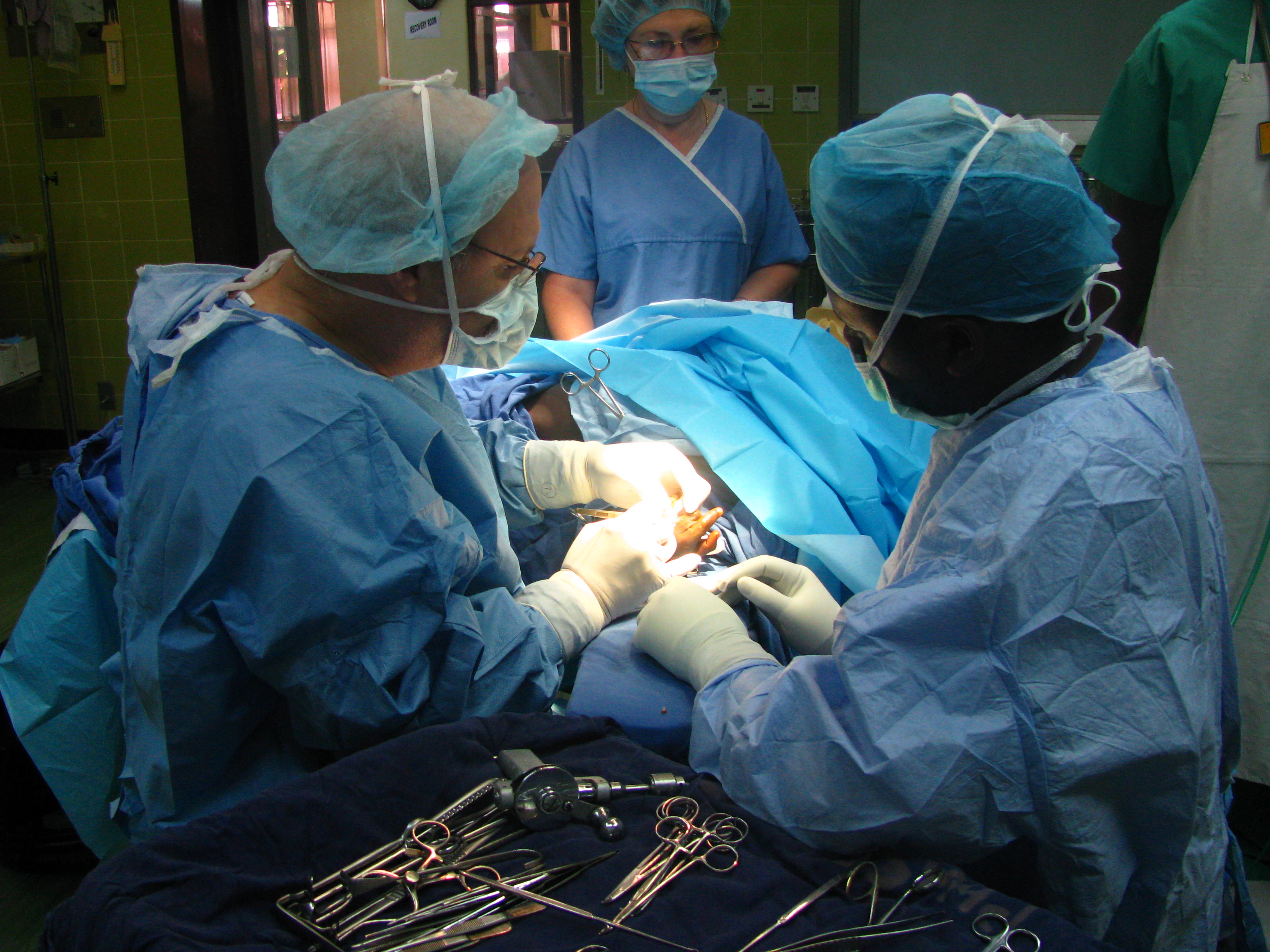 The Department of Surgery has been an integral part of The University Teaching Hospital since the time it was established, by then called Lusaka Central Hospital. It is currently the largest department and with the most diverse specialised units such as;
General surgery
Othorpaedic and Trauma
Ophthalmology
Urology
Paediatric Surgery
Otorhinolaryngology (ENT)
Cardiac
Laparoscopy
Neurosurgery
Maxillofacial.
Infrastructure and patient care;
The department has casualty unit, which are entry point for most surgical patients. It also functions as emergency and disaster management unit. They are later channelled to either surgical admission wards for those who need urgent attention or the various specialised clinics appropriately.
The department also boasts of having the largest theatre, which caters for emergency operations every day of the week and elective operations only during weekdays by the individual specialised unit.
Although not enough, the large proportion of surgical patients is admitted to G-block. Others with bone, ENT and maxillofacial problems are kept in C-Block.
The department has the following out patient's clinics, which are run by individual specialised units. They run from Monday to Friday.
Consultant surgeons who are specialised in these fields head all these specialised units.  In addition we have other members of stuff who include doctors, nurses, and porters who tirelessly work to offer better surgical services.
This years Theme " Business in Changing Environment"
As surgery department we have also moved ahead with the changing environment to offer better surgical services.  One of these endeavours is the establishment of the Laparoscopy unit, which has done more than 30 operations since its inception. Using this method surgery is done using specialised equipment and instrument through keyhole incisions on the patient.
Advantage of this method is that, the postoperative hospital stay is short and the patients are able to return to normal duties quicker. The pain resulting form the surgery is much less as compared to the routine methods of surgery where big wounds are made.
The unit runs a clinic on Mondays in Surgery Department and Friday in obstetrics and gynaecology. Has two theatre days one for each department.